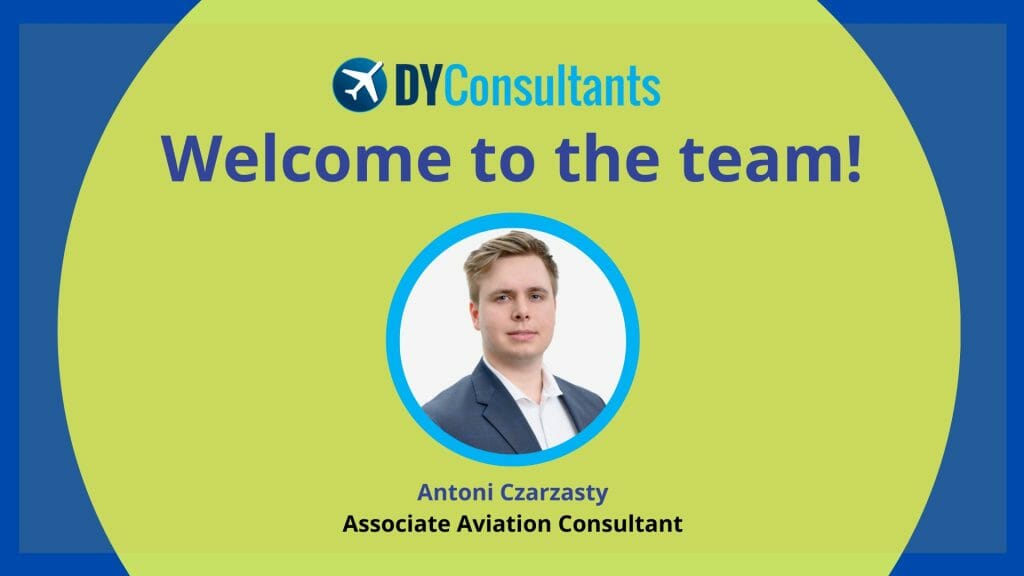 At DY Consultants, we are continuously growing and expanding our team. DY Consultants would like to introduce our new additions to the team! Please meet our newest Associate Aviation Consultant, Antoni Czarzasty.
Antoni is a Long Island native, with a true passion for aviation. He attended Purdue University, a school very well known for aerospace studies. He graduated in 2021 and has a Bachelor of Science in Airline Management and Operations. Prior to DY Consultants, Antoni worked for Landrum and Brown in their Cincinnati office. During his time there Antoni worked on numerous projects which gave him insight into the industry. After only 4 short months, Antoni accepted a position with DY where he is currently working on the JFK Redevelopment project at the Port Authority of New York and New Jersey. Antoni also has experience working full time for large corporations that have implemented private jets for their executives to use for business travel, along with an internship with the Port Authority of New York and New Jersey, where he was able to contribute to the revision of JFK Airports snow plan.
Antoni has keen interests in sports, fitness, and finance/economics. He enjoys the winter, as he is an avid snowboarder and has been since he was 7 years old. During the summers, he enjoys to be in the Hamptons on the beach.