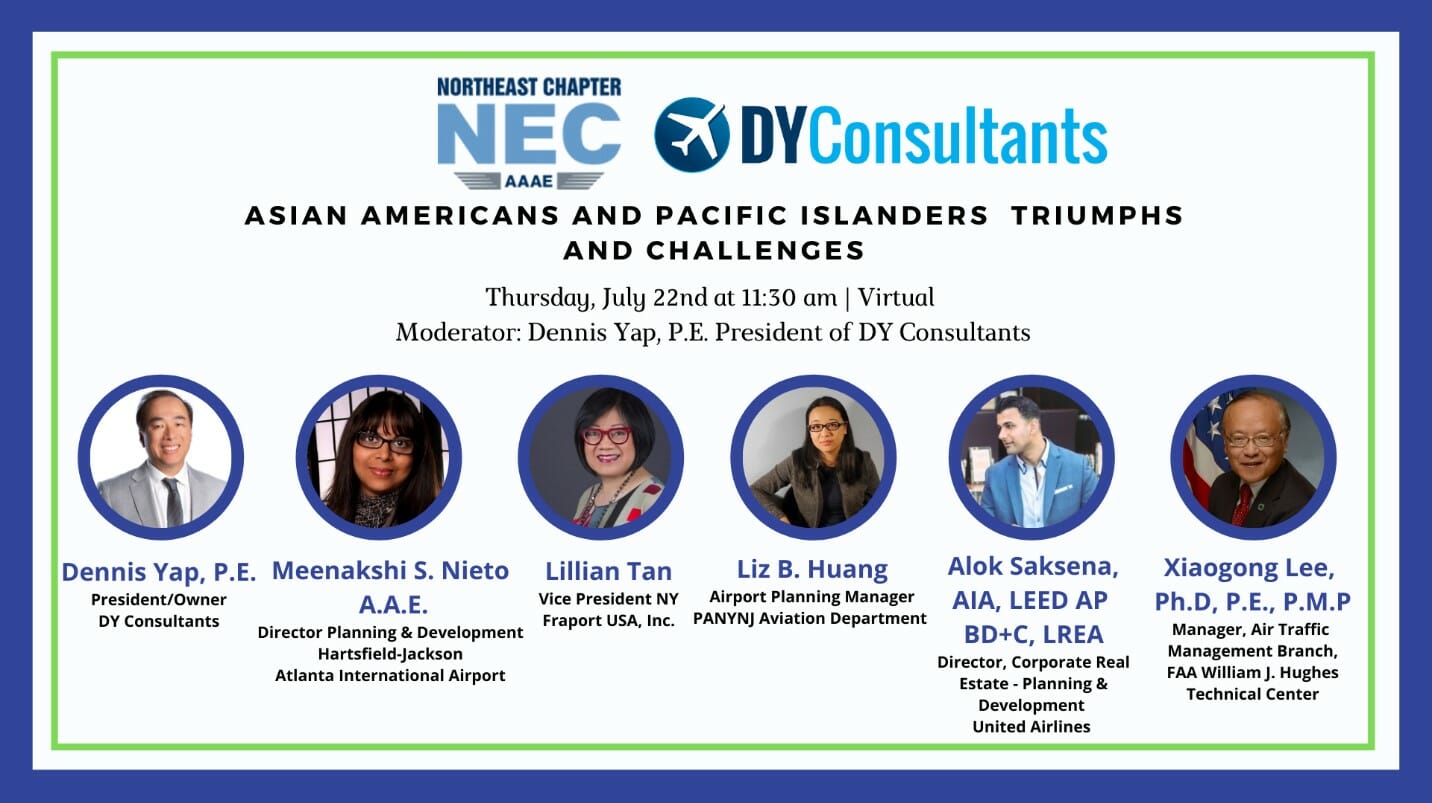 DY Consultants had the pleasure to be a part of the Asian Americans & Pacific Islanders "Triumphs & Challenges" discussion hosted by NEC AAAE. We heard from a distinguished panel:  Liz Huang, Xiaogong Lee, Meenakshi S. Nieto A.A.E., Alok Saksena, and Lillian Tan, as they tell their stories of how they've successfully managed their careers and rose to significant positions in the Aviation industry, while addressing the challenges that Asian Americans and Pacific Islanders face in this country. Special thanks to Api Appulingam, P.E. and Dennis Yap for hosting and moderating the meeting!
About 7% or 22 million is the number of Asians in the United States in 2019. California has the highest Asian residents with 17% and Wyoming has the lowest with 2%. Six origin group make up 85% of all Asian Americans – Chinese 23%, Indian 20%, Filipino 18%, Vietnamese 9%, Korean 8%, Japanese 6% and others 15%.
Video courtesy of NEC/AAAE.