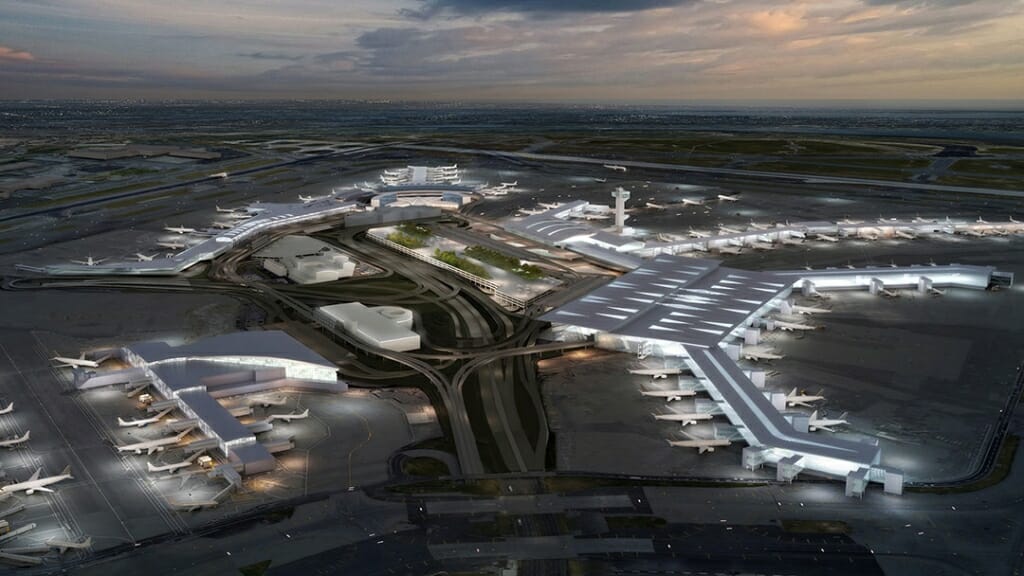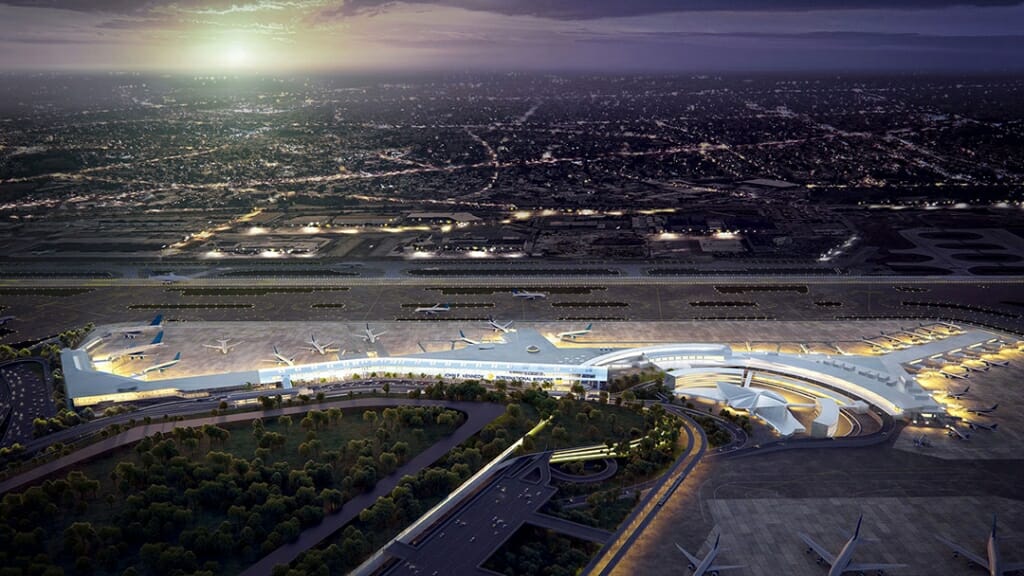 As part of the JFK Redevelopment Program, DY Consultants supported the Port Authority of NY & NJ in the implementation and program planning of complex and large-scale terminal and infrastructure projects, including the preparation of Program Definition Documents (and similar) and providing strategic advisory services
The $15 billion JFK Redevelopment Program was launched in 2018 by the PANYNJ to implement Governor Cuomo's Vision to transform JFK into a World Class 21st Century airport.
The DY team includes design and program managers with solid planning experience and knowledge of all factors to be considered when developing forecasts. They can rapidly recognize implications on the development program or project of any changes in planning/forecast assumptions, and are experienced enough to know to inform the planning and development/management teams as soon as changes that may have impacts on the airport-wide forecast and planning exercise are discerned.
At JFK, that combined experience of planning, design and program experience was recognized by our client. The DY team was tasked with analyzing the Master Plan traffic forecast and assumptions and identifying all potential implications on the terminal commercial deals and tenant business models. In coordination with the Master Plan team, our program managers developed and provided strategic recommendations to the PANYNJ on how to allocate airlines and traffic (domestic/international) among the different terminals to pursue balanced airport growth throughout the multi-year redevelopment program.
Based on the allocation scenarios developed and agreed upon by all terminal operators, stakeholders and tenants, the DY team provided strategic recommendations for the development of guiding principles to select and finalize the forecast needed for the preparation of NEPA documentation for Opening Day and Opening Day + 5 Years, including the creation of Build and No-Build scenarios.
The DY Program and Design Managers have also overseen the coordination efforts with internal design and engineering teams to select forecast assumptions and scenarios for specific purposes and applications as part of the program. Various forecasts and design day flight schedules were successfully coordinated with the multi-disciplinary design and engineering teams, such as traffic engineering for VISSIM modeling, aviation planning for TAAM simulation, and with other engineering teams for the development of airport-wide master utilities and systems plans.
The DY team also developed thorough comprehensive data collection procedures and processes to obtain the right information and input from multiple terminal developers and tenants at the airport. This process was successfully achieved and provided all the information and assumptions required for the airport-wide TAAM and VISSIM simulations to be conducted in full compliance with FAA standards. Both analyses and the Environmental Assessment for the redevelopment program were successfully approved by the FAA in April 2020 as per the original schedule.
Based on our decades of combined experience in planning, master plan implementation and program management, the DY team employed a continuous, integrated and progressive implementation methodology for developing project definitions and programming documents. This approach generally provides greater flexibility and control over project programming and design assumptions, especially during uncertain times when changing assumptions and documentation are a constant challenge for program and design managers. To transition from a master planning exercise to the actual design and procurement of airport projects (terminals and non-terminals), our team has identified and developed different levels of Project Definition Documents (PDDs).
As part of our Program Planning contract, DY consultants also provided the following services to the PANYNJ for the implementation of the Vision Plan for a new World-Class JFK Airport.
Tenant Design Guidelines for Terminal (and Non-Terminal) Programs
Airport Planning and Design Standards
Specifications Guidelines
Design Vision for a Unified Airport Customer Experience
Executive Design Review Process
Terminal Accessibility Requirements
Terminal Design Program and Interface Management
Construction Coordination, Planning and Logistics
Strategic and Commercial Advisory Support
External Stakeholders Engagement and Performance Agreements
DISCLAIMER: for the sole purpose of illustrating our team experience, we have included in this section some screenshots and slides from the JFK Redevelopment Public Meeting of January 2020, by the Port Authority of NY & NJ. The full presentation is publicly available on the website www.anewjfk.com. DY Consultants is not claiming any credit nor property ownership of these slides and graphics. Our intent is only to provide visual references to the services described in this section for the purpose of an evaluation of our experience in implementing airport master plan projects.