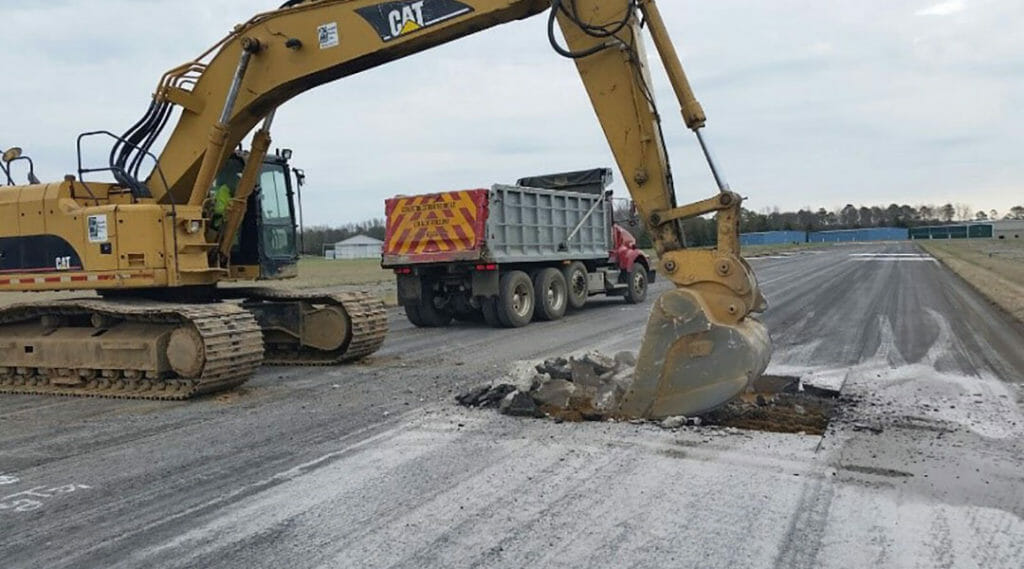 Woodbine Municipal Airport (KOBI) is a public use airport located two nautical miles (4 km) southeast of the central business district of Woodbine, New Jersey. The airport covers an area of 700 acres (283ha) at an elevation of 42 feet (13m). It has two runways with asphalt surfaces: 1/19 is 3,304 by 75 feet (1,007 x 23 m) and 13/31 is 3,073 by 75 feet (937 x 23 m).
Taxiway A has an important role in providing access to Runway 1 and 31 at the airport. Without this taxiway, aircraft departing on Runway 1 would be required to back taxi to the departure end of the runway. This taxiway had deteriorated and aged to the point where there was an immediate need for repair & rehabilitation.
The intent of this project was to repair severe pavement distresses and the pavement from further degradation. This project included professional engineering design services towards the preparation of plans and specifications and construction management services during the implementation of the project.
The total approximate length of Taxiway A is 2, 000' x 50'. Complete taxiway rehabilitation work was performed within 2 construction stages. The project consisted of local crack repairs, reconstructing portions of the taxiway and mill and overlay the entire taxiway. Taxiway markings and providing soil erosion and sediment control devices were an important aspect of the project.
DY successfully worked with a contractor to complete the project with minimal disruption to the airfield operations and provide an economic solution to repair these critical pavements.