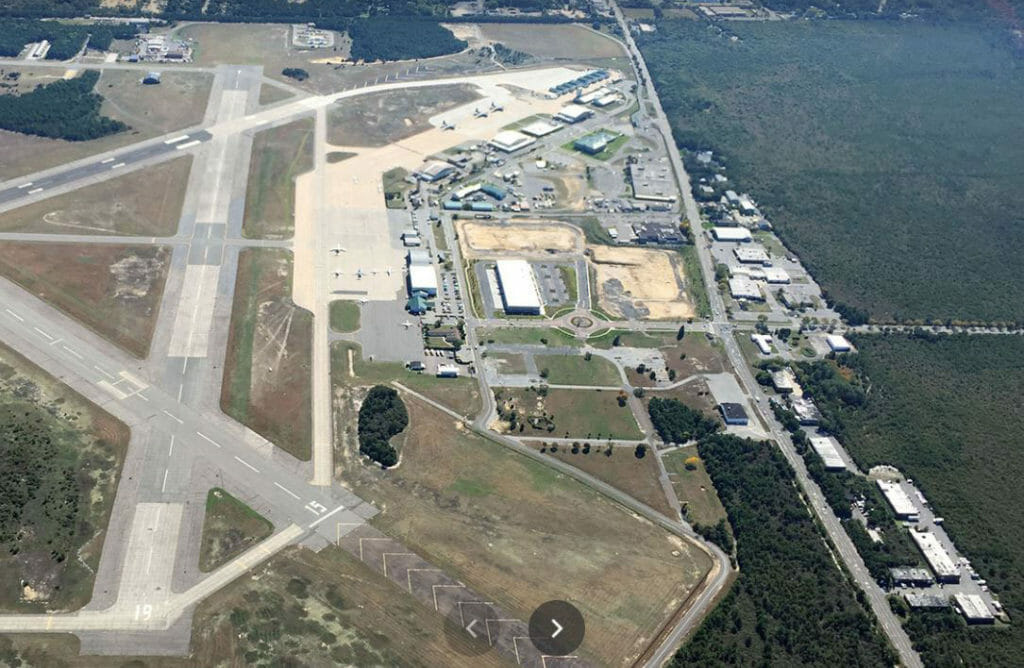 Francis S. Gabreski Airport is a General Aviation airport located on 1,451 acres in the Town of Southampton on eastern Long Island. It is owned and operated by the County of Suffolk. The Airport has 3 runways' one of which is 9,000 feet long, among the longest on the island.
DY Consultants developed a design solution to remedy the failing pavement section for Runway 6-24 at Francis S. Gabreski Airport. The runway is the primary runway and services both civilian as well as military aircraft. The runway is an alternative site for emergency landings by the Space Shuttle. The pavement consisted of both concrete and a composite section of an asphalt overlay upon a concrete section. The joints had failed and pavement slabs were displaced in elevation, causing an unsafe condition. Pavement slabs were shifting and expanding with incompressible stones lodged within the joints, causing corner slabs to crack or "blow up".
In response to limited funding available from the FAA AIP program, the project was phased in three separate design packages, allowing the project to begin immediately. A value engineering analysis was performed to determine the critical portions of the runway requiring immediate attention. An extensive non-destructive testing (NDT) program, along with an elaborate soil investigation program provided DY with the data to evaluate and design a solution. A recommendation was made to rehabilitate the touchdown area at the Runway 6 end (approximately 1,700 feet of the runway) through a technique known as "rubblizing". This innovative technique allowed for a method to address failure of the existing joints and to control reflective cracking through to the proposed bituminous overlay, while maintaining the limited budget for the first phase of the design. DY was instrumental in assisting the airport's application for discretionary funding from FAA for phase II design and construction of both phase I and II of this project. The FAA appropriated and offered the airport a $ 6.5 million grant.