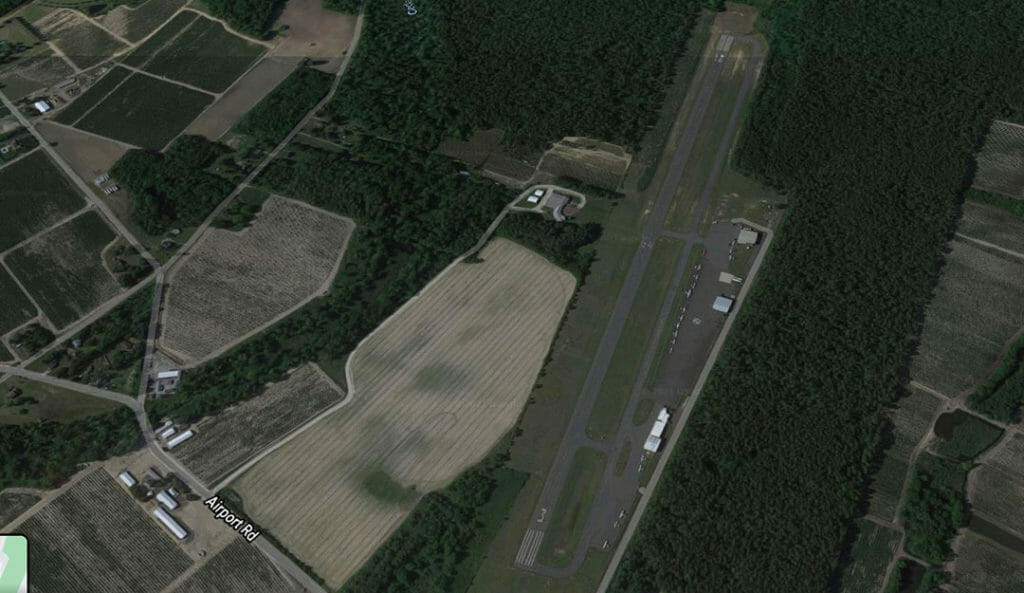 Hammonton Municipal Airport (FAA LID: N81) is a public-use airport located three nautical miles (5.556 km) northeast of the central business district of the town of Hammonton in Atlantic County, New Jersey. The airport is publicly owned. Hammonton Municipal Airport covers an area of 107 acres (43 ha) at an elevation of 69 feet (21 m) above mean sea level.
The airport has one runway designated 3-21 with an asphalt surface measuring 3,602 by 50 feet (1,098 x 15 m). Runway 3-21 has Medium Intensity Runway Lights (MIRL), and a Precision Approach Path Indicator (PAPI) on each end. Due to distresses on the surface course, this runway required rehabilitation from a functional standpoint. The rehabilitation project consists of repairing cracks, reconstructing portions of the runway that have failed, and an overlay of the runway with bituminous pavement. The intent was to provide a watertight pavement section that will defer further deterioration due to the environment while minimizing disruption to the operations to the airports only runway.
DY developed construction documents in anticipation of soliciting bids for this FAA-funded project.
In addition, a safety and phasing plan and an operational plan were prepared for the construction of this project. DY Consultants was very sensitive to the issues involved with designing and constructing projects on the Air Operations Area (AOA).
As the General Engineering Consultant (GEC) for the airport, DY was also responsible for the construction administration, construction engineering, and full-time inspection of this project. DY's staff of experienced airport inspectors insured compliance to the plans and specifications, conformance to all approvals, and oversaw the quality control and acceptance program.