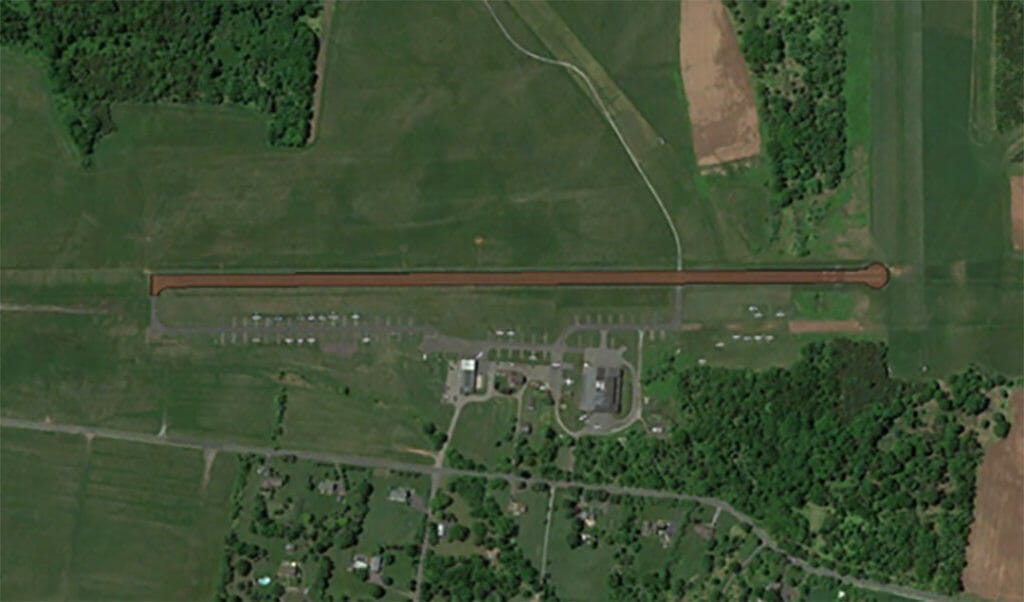 Solberg–Hunterdon Airport (FAA LID: N51), also known as Solberg Airport is located in Readington Township, New Jersey. The main runway is 4-22 and is 5,598 feet by 50 feet of asphalt with a 735-foot turf displaced threshold. The airport also has two grass runways.
DY Consultants have conducted a pavement inspection on the 4-22 runway and it is determined that the runway is in poor to very poor condition. The site investigation and FAARFIELD are used to determine if the existing pavement section provides adequate support to the existing aircraft load and a rehabilitation method. The Runway 04-22 Rehabilitation was concluded to require the following:
Paving of 735 feet of turf surface with Bituminous Surface
Regrading of the Extended Runway Safety Area
Drainage Improvements, including an Infiltration Basin
Milling and overlay with crack repairs for 3,000 LF
Installing Relief joints
Airfield Lighting (Edge, Threshold)
Visual Aids (PAPI and REILs) and
Pavement Marking
The challenging aspect of this project was the Readington Township Approval process. The town required completion of a checklist with 50 items and 32 attachments. It required extensive coordination with the subconsultants and client.
DY Consultants provided the following engineering services to Solberg Aviation Company: Construction Safety and Phasing, Maintenance and Protection of Traffic, FAARFIELD Analysis, Structural and Geotechnical Pavement Design, Soil Erosion and Sediment Control, and Readington Township Application process.