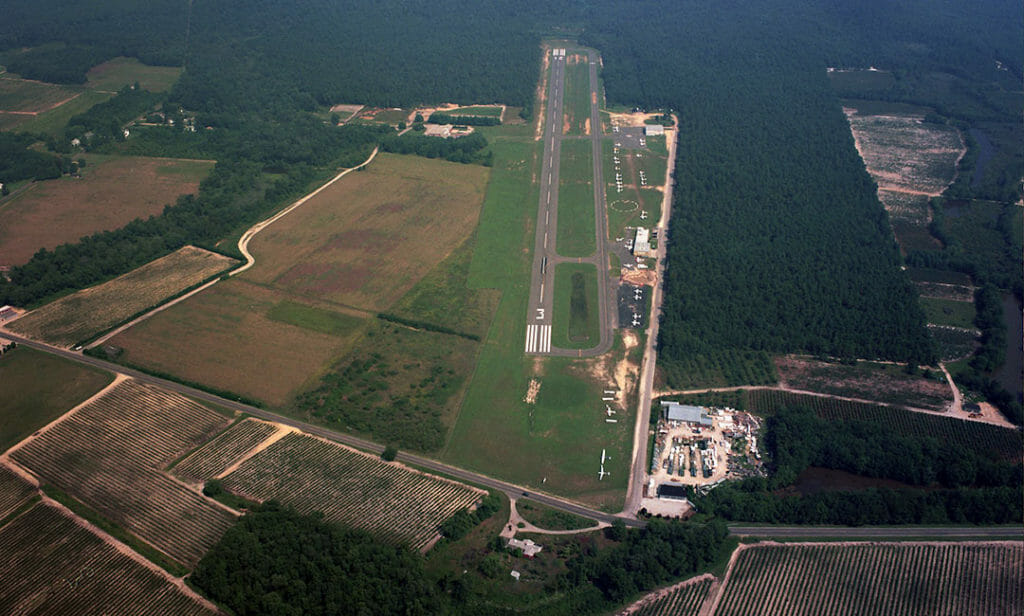 Hammonton Municipal Airport (FAA LID: N81) is a public-use airport located three nautical miles (5.556 km) northeast of the central business district of the town of Hammonton in Atlantic County, New Jersey. The airport covers an area of 107 acres (43 ha) at an elevation of 69 feet (21m) above mean sea level.
DY's process of work for this project started with the environmental permitting from applicable New Jersey Agencies (New Jersey Department of Environmental Protection and New Jersey Pinelands Commission) in order to comply with the requirements of the NJDEP and NJPC, a stormwater management plan was developed as part of the submittal package. Followed by the obstruction removal design package that complies with the permits submitted. Finally, the construction to remove these obstructions.
The final project goals were tree removal and trimming in four areas. Work Areas 1 through 4 which are located on the west, east, and southwest of Runway 21 will include the removal of trees, tree stumps, clearing and grubbing. The trees in these four areas have been determined to be obstructions in the Runway Object Free Area (ROFA). Work Area 4, across Columbia Road, the most demanding surface was chosen according to the Part-77 study analysis indicating the work to be completed includes the removal of trees, tree stumps, clearing, and grubbing. The removal of the obstructions located within the airport property, violating the basic airport design surfaces (described in the Advisory Circular 150/5300-13A) including Runway and Taxiway Safety Areas, Runway and Taxiway Object Free Areas.