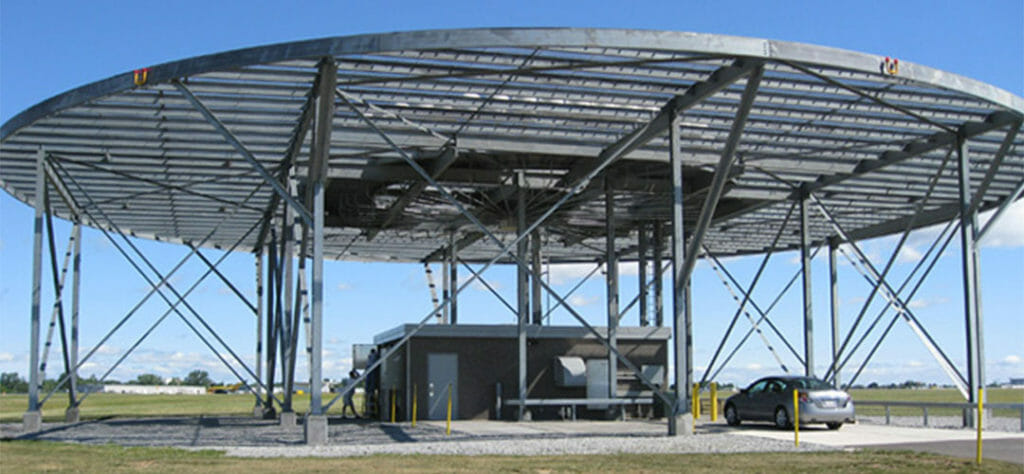 Frederick Douglass – Greater Rochester International Airport (FAA LID: ROC) is a public airport located within the City of Rochester, three miles (6 km) southwest of Downtown, in Monroe County, New York.
DY Consultants was tasked to provide project management, engineering, and construction management to remove a VORTAC and replace it with a Doppler VOR/DME Facility in a new location at Greater Rochester International Airport, in Rochester, New York. The design included an FAA-standard VOR/DME equipment building, a 120-foot diameter free-standing steel counterpoise with steel grating decking, and all required site utilities for the Doppler VOR/DME Facility.
DY Consultants held a major role in the project, providing electrical design drawings and specifications for the new VOR facility and providing guidance in the layout, orientation and placement of the Doppler and ancillary antennas comprising the facility. In conjunction with this, DY was responsible for specifying the HVAC requirements for this building so that we could ensure the continual operation of the equipment. This requirement followed the guidelines for a Server Room; temperature and redundant HVAC units.