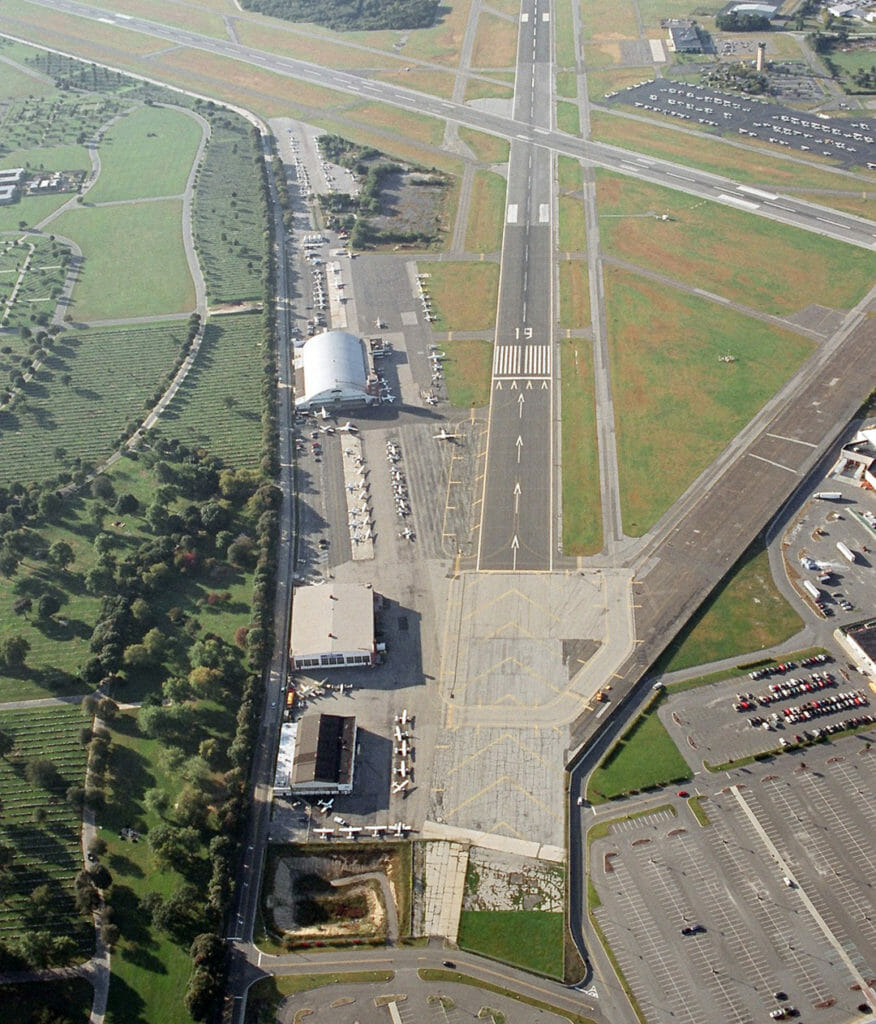 Republic Airport (FRG) is a state-owned public-use airport located in East Farmingdale, New York. This General Aviation reliever airport, as classified by the National Plan of Integrated Airport Systems (NPIAS), contains two runways (14-32 and 01-19); parallel and connecting taxiways; hangars; tie-down areas; maintenance and fueling services; and three Fixed Base Operators (FBOs) – Atlantic Aviation, SheltAir Aviation, and Stratosphere Development Co. LLC d/b/a Republic Jet Center.
DY Consultants worked closely with Republic Jet Center to develop areas of the airport to increase aircraft hangar and parking availability, and general aviation self-fueling facilities. The project involved the construction of general aviation ramps, tie-down spaces, aircraft hangars and maintenance hangars with support spaces, Av-Gas facilities, and connecting taxiways, holding bays, and vehicular parking lots with associated utilities. This growth is proposed in five work areas (Parcels, A, B, C, D, and E).
DY provided design services including clearing, rough grading, drainage, and the preparation of utilities to be provided for the ultimate development for all these parcels. The final design to be completed in subsequent phases of the project included architectural and building specifications.