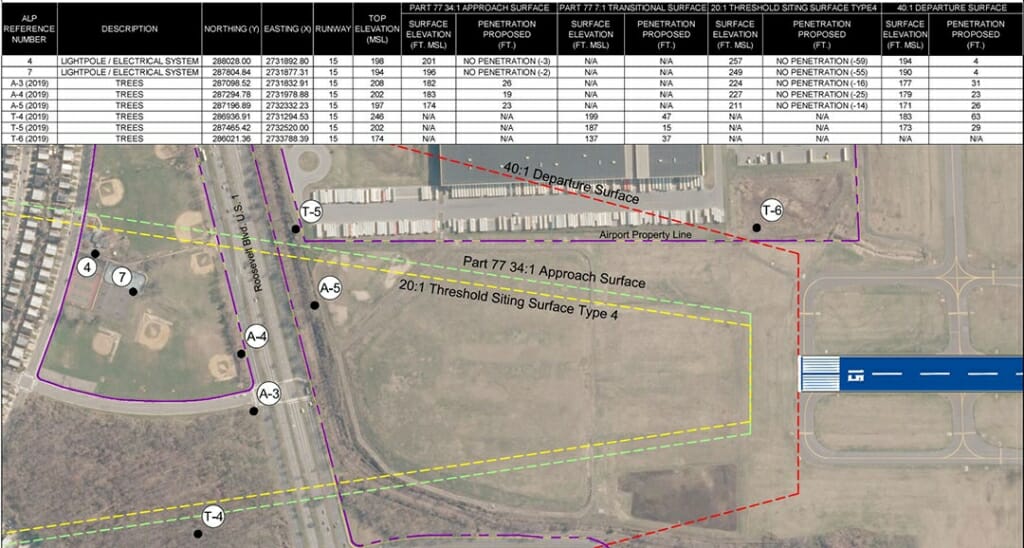 Northeast Philadelphia Airport is a public airport is part of the Philadelphia Airport System along with Philadelphia International Airport (PHL) and is the general aviation reliever airport for PHL. PNE is the sixth busiest airport in Pennsylvania. Two fixed-base operators provide fuel, major aircraft repair, hangar rental, aircraft rental and charter, flight instruction, and aircraft sales.
DY Consultants was tasked to update the Obstruction Action Plans (OAP) for Northeast Philadelphia Airport (PNE) in 2017 and 2018: the 2017 OAP based on the 2018 state obstruction survey and the 2018 OAP based on the 2019 state obstruction survey.
DY Consultants identified the surfaces that needed to be studied for the purpose of the study. For each obstruction, penetration amounts for the identified surfaces were calculated. Data tables with proposed dispositions were produced and CAD drawings were created.