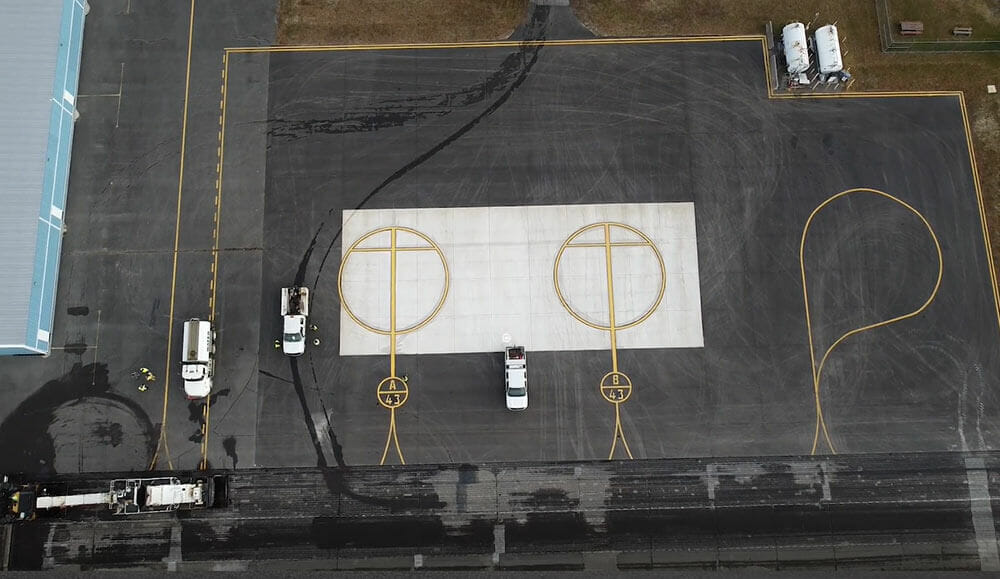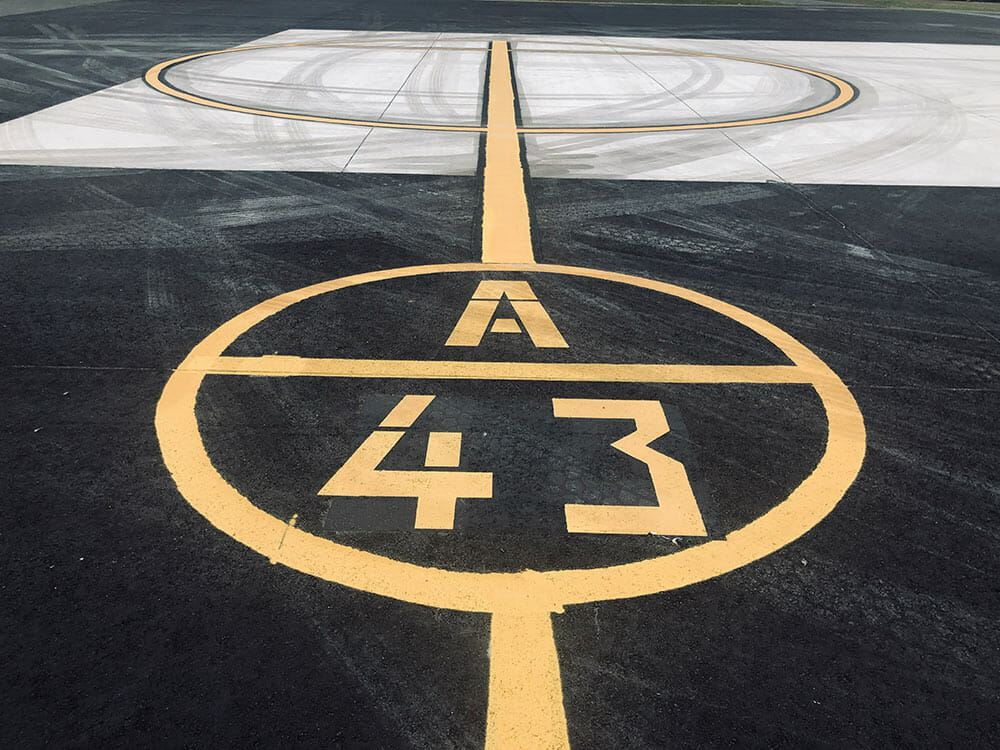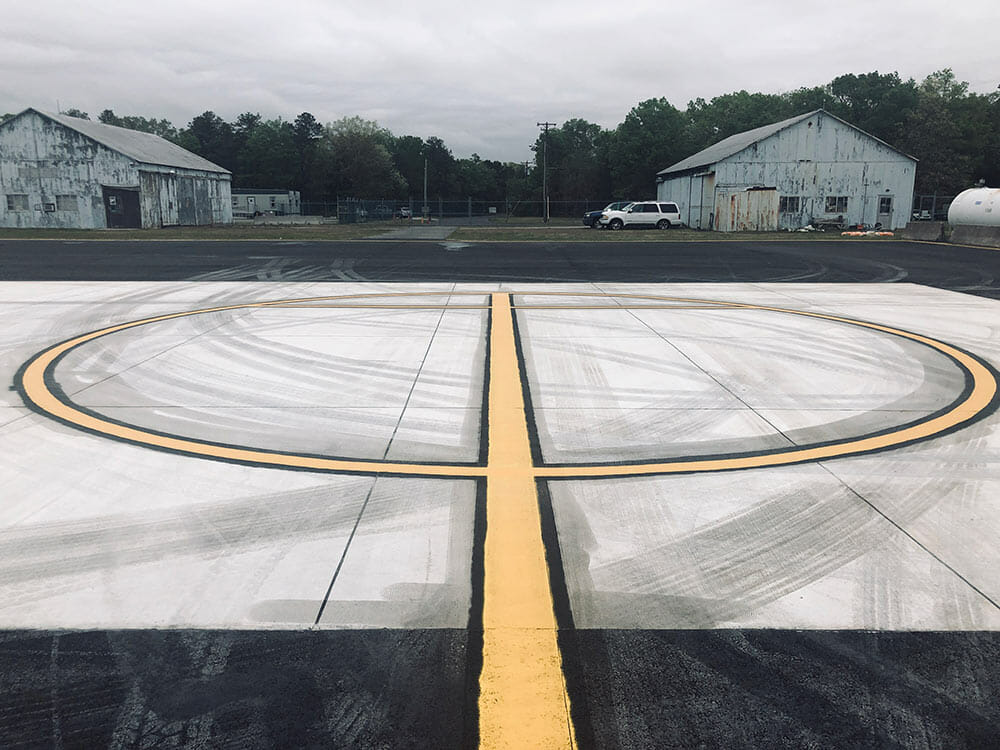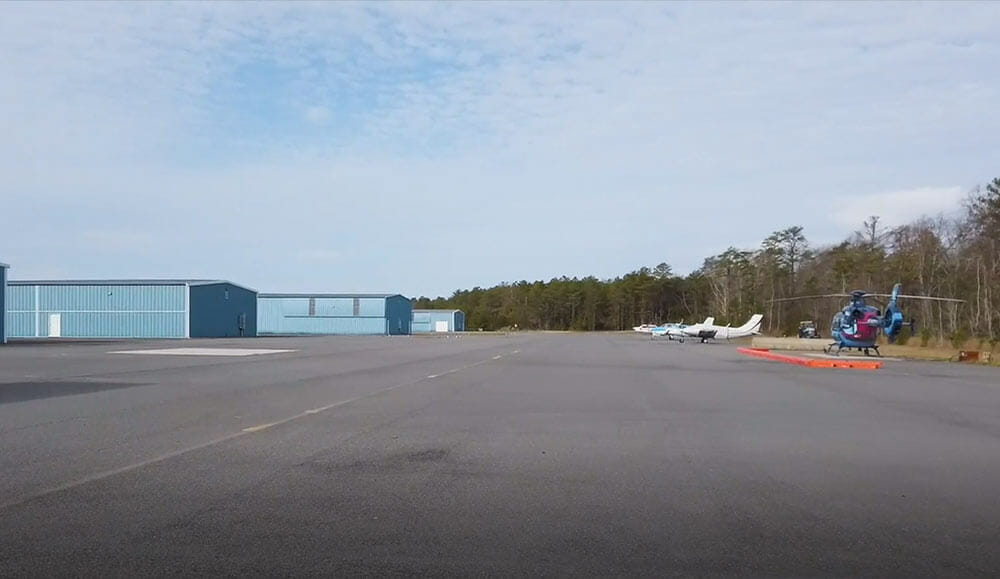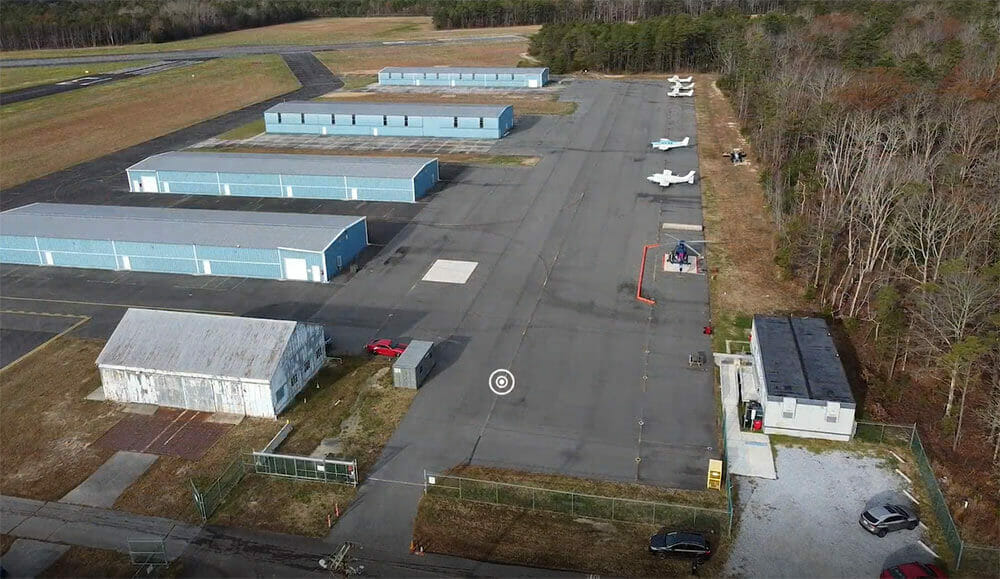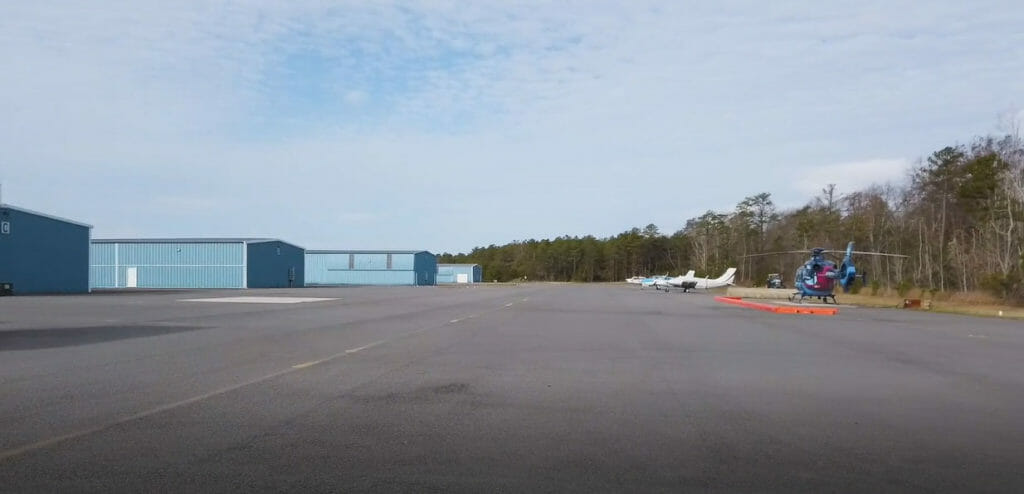 Woodbine Municipal Airport (ICAO: KOBI) is a public use airport located two nautical miles (4 km) southeast of the central business district of Woodbine, in Cape May County, New Jersey. The airport is owned by the Woodbine Port Authority and covers an area of 700 acres (283 ha) at an elevation of 42 feet (13 m) above mean sea level. It has two runways with asphalt surfaces: 1/19 is 3,304 by 75 feet (1,007 x 23 m) and 13/31 is 3,073 by 75 feet (937 x 23 m).
DY conducted extensive planning studies and determined that it was essential to construct helicopter parking positions at the Woodbine Municipal Airport. To meet the demand of helicopter traffic at the airport, the FAA agreed that it was necessary to proceed with a program to provide facilities to accommodate this demand. DY was retained as the Engineer, to provide detailed design, environmental permitting, and construction management services to implement this important project.
DY designed an aircraft parking ramp with a designated helicopter parking area, which provides adequate separation between fixed and rotary-wing aircraft parking positions. The proposed helicopter parking area provides parking spaces that will support the design helicopters Eurocopter BK117 B-2 (Skid) and Agusta Westland A109E (Wheels). The helicopter parking positions are rectangular and consist of a bituminous asphalt base with a concrete surface, measuring approximately 10,450 SF. Airfield edge lighting was also included as a feature of this project.
This project included the design of a mill and overlay section with a crack repair program, which encompassed approximately 19,850 SF. Additionally, the design required the extension of the existing paved apron area to the southeast side. A new full-depth pavement section using FAA standards and software was used to design a pavement section that would support the loads of the design aircraft for this 3,600 SF area.
Key issues that were taken into the consideration during the design of this project, included:
Minimal disruption to the airfield operations
Maintain operation of the airfield lighting system during construction
Grade control to ensure proper site drainage
Ensure on-time construction including production requirements, availability of backup equipment, proper nighttime lighting, etc.