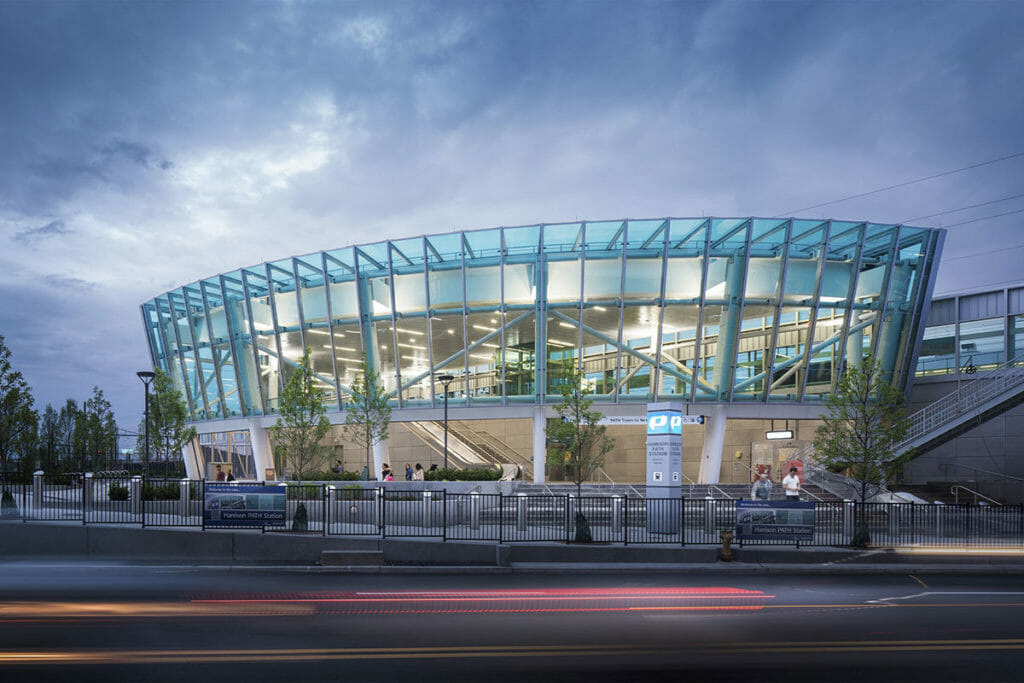 PATH Harrison Station is located at the intersection of Frank E. Rodgers Boulevard and the Amtrak Northeast Corridor line. The existing PATH Harrison Station was approaching the end of its useful life and required upgrades to maintain its useful service as a part of the PATH system.
DY Consultants provided Construction Management services for the North East and South East station houses and adjacent plazas. The new station houses feature modern amenities such as: glassenclosed weather-protected station entrances, modern elevators, widened stairs,escalator access to the platform, andenhanced security and communication systems.
The Newark-bound head house was opened to passenger's use on October 30, 2018. The New Yorkbound head house was opened to passengers use on June 15, 2019.
DY Consultants reviewed Contractor's baseline schedules as well as periodic schedule updates; monitored major project milestones performance and preparation of narrative and variance reports; developed of the new Agency-wide Construction Scheduling Specifications; implemented the Agency-wide claims avoidance and claim mitigation policies and developed budget and resources.