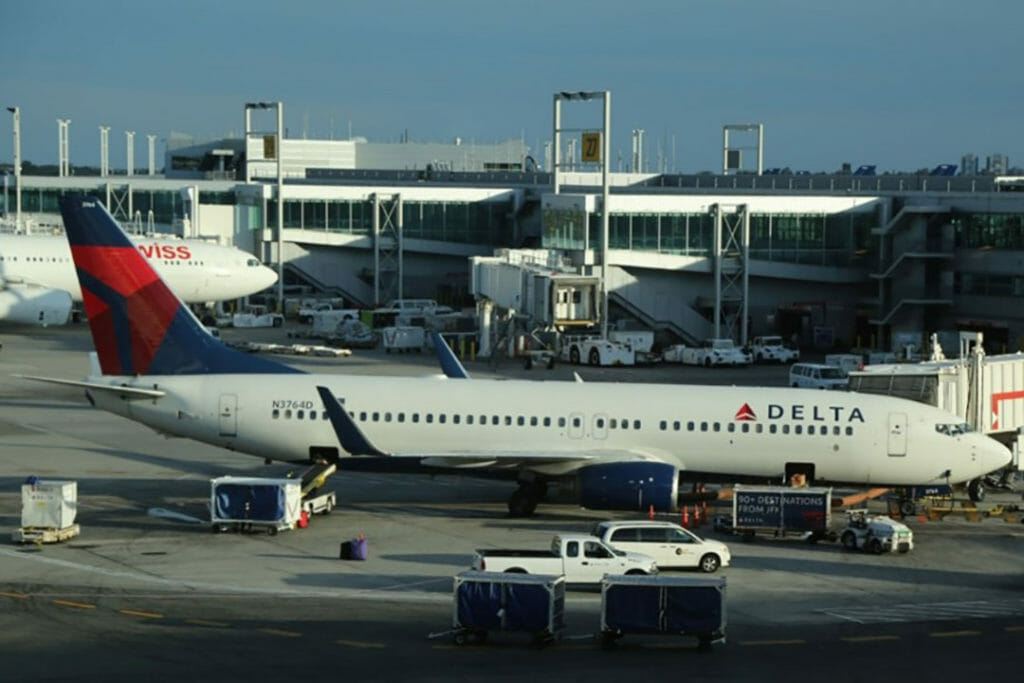 Delta Airlines has increased flights to JFK International Airport through the improvements to Terminal 2, 3, and 4. Delta has constructed the Phase I portion of a project, which is a $1.2 billion improvement to Terminal 4 Concourse B. DY Consultants was responsible for the design of the civil portion of the second phase of this large-scale redevelopment project that relocated the gates for their regional jets from Terminal 2 to the newly expanded Terminal 4, Concourse B. The Phase II design added eleven additional gates to Terminal 4, Concourse B. This portion of the project was successfully completed and was officially opened in early 2015.
Additionally, an expansion of over 100,000 sf of Terminal 4 Concourse A provided gates for the larger Group V and Group VI aircraft including the A380 which was planned for the third phase of this project. The Concourse A design included operations for 10 gates and future expansion to 16 gates. The apron which will service the Concourse A expansion has increased to 60,000 square yards of pavement reconstruction. Within the expanded apron area was a complex network of utilities that was modified to accommodate the newly expanded concourse.
Both projects for Terminal 4 Concourse A and B required design packages for the "enabling" portion as well as for final construction. DY engineering services included the following: Pavement Design; Demolition Design; Geometry; Vertical Alignment & Grading; Drainage Design; Utility Design; Airfield Lighting; Safety and Operations and Phasing.