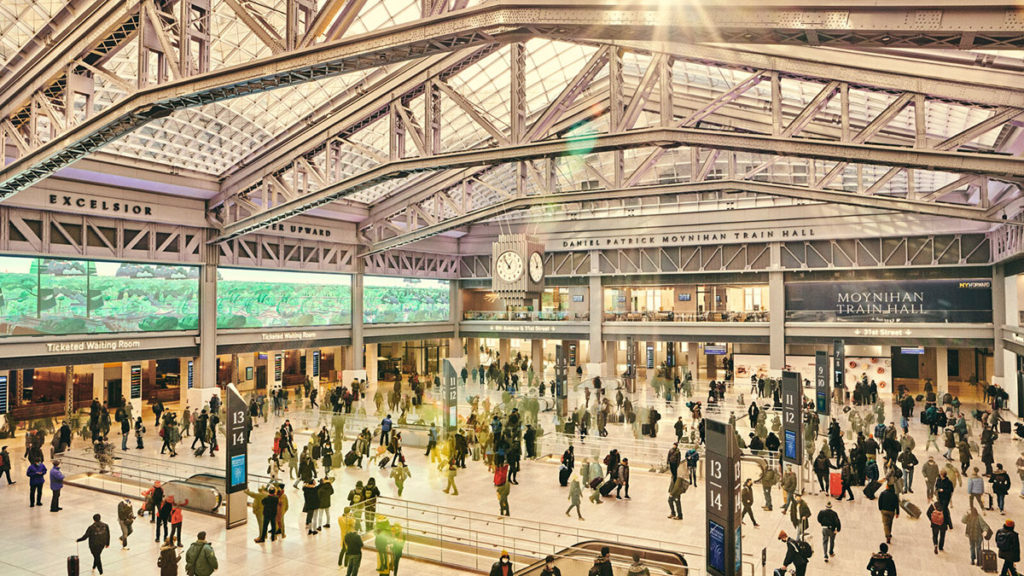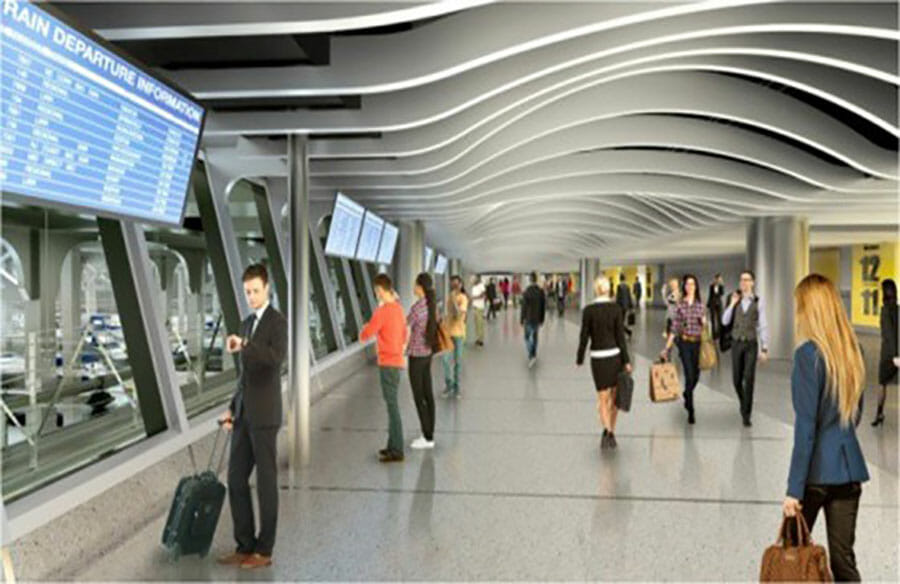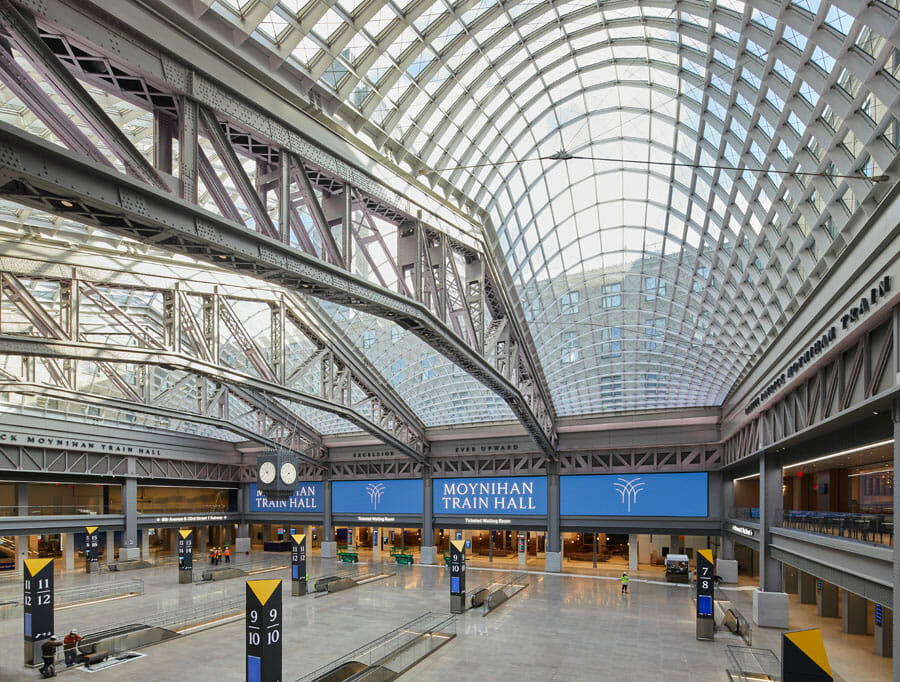 DY Consultants supported the Port Authority of New York & New Jersey to provide Construction Management services to improve facilities at the Moynihan Station.
The new Moynihan Station will expand Penn Station into the historic Farley Post Office Building to create a new, sky-lit train terminal, similar in size to that of Grand Central. It will alleviate congestion in the busiest train station in the country – New York Penn Station. More than 550,000 passengers pass through Penn Station on a daily basis.
The focus of the plan for this critical transportation project was to include increased safety and security for all Penn Station passengers, as well as direct access to the Farley Building. Phase 1, which began in June 2012, includes the expansion and enhancement of the 33rd Street Connector between Penn Station and the West End Concourse, the extension and widening of the existing West End Concourse to serve nine of Pennsylvania Station's eleven platforms, new vertical access points and passenger circulation space; and entrances into the West End Concourse through the 31st and 33rd Street corners of the Farley building.
DY ConsultantsConstruction Managers and Contract Specialists were responsible for:
Perform general office duties for The Port Authority of NY & NJ
Payment applications for several Contracts for processing
Prepare Post Award Contract Changes and Change Orders
Perform desk audits for net cost and lump sum work
Prepare partial and final close out documents
Create new payment and construction forms for a new contract
Assist with Meeting Minutes
Handle all information entered into Wintrak for new contract
Assists with weekly reports in CM 13.1