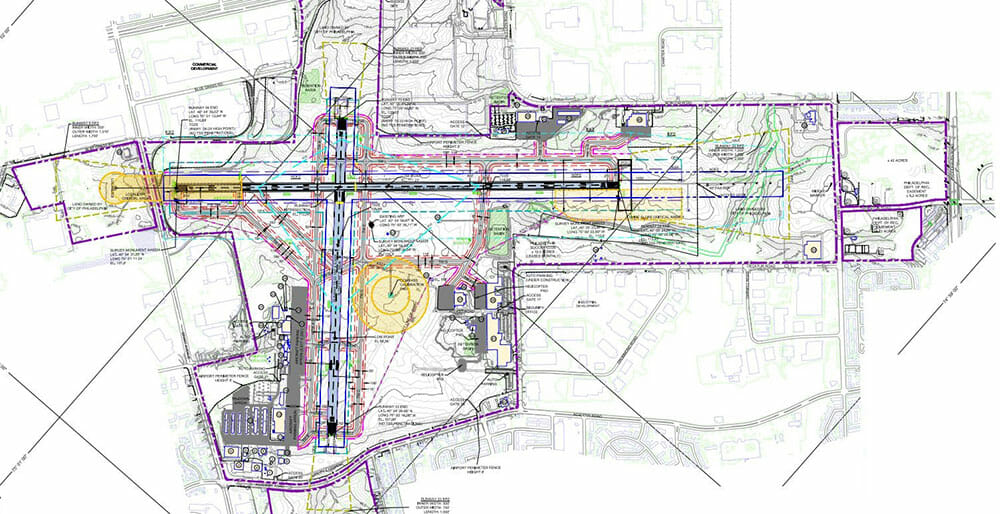 DY Consultants was tasked to undertake an update of the Critical Aircraft and the Airport Layout Plan to reflect the most recent conditions and developments at Northeast Philadelphia Airport, the general aviation reliever airport for Philadelphia International Airport.
DY Consultants undertook a comprehensive review of the previously approved aeronautical forecasts and while updating them when relevant. Also, based on the updated forecasts and in accordance with the FAA (Federal Aviation Administrative) Advisory Circular (AC) – AC 150/5000-17, Critical Aircraft and Regular Use Determination, DY Consultants conducted an analysis to determine the Northeast Philadelphia Airport's current and future critical aircraft, which served as the basis for future facilities requirements.
Finally, DY's team updated the 11-sheet ALP (Airport Layout Plan) drawing set in compliance with the FAA ARP SOP 2.00, Standard Procedure for FAA Review and Approval of Airport Layout Plans (ALPs), and ARP SOP 3.00, Standard Operating Procedure for FAA Review of Exhibit 'A' Airport Property Inventory Maps.