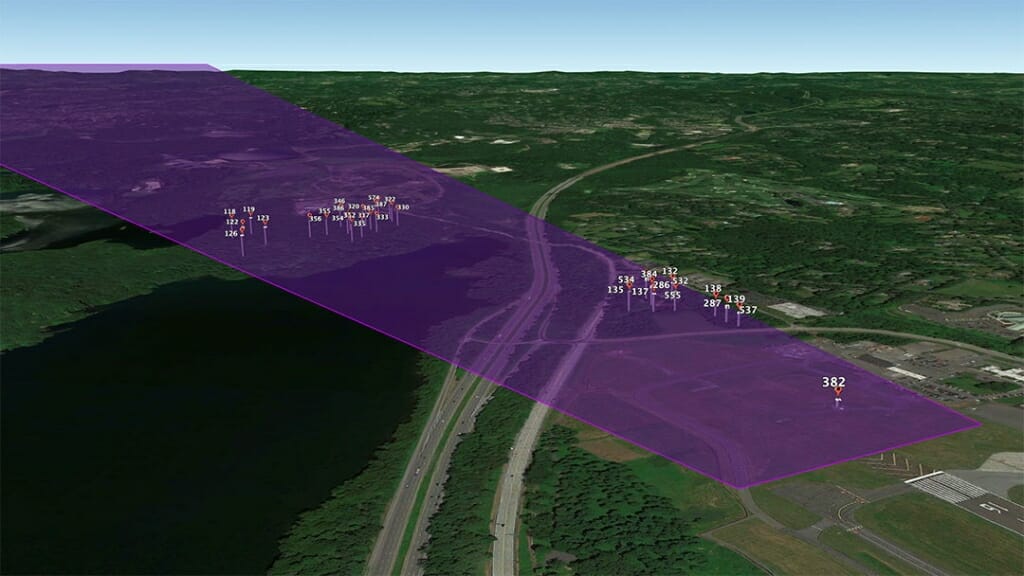 Westchester County Airport (HPN) is a county-owned airport in Westchester County, New York, three miles (6 km) northeast of downtown White Plains, with territory in the villages of Rye Brook and Harrison.
An AGIS survey following AC No. 150/5300-16A, 17C and 18B was performed at Westchester County Airport, creating an extensive database of points providing precise location and elevation information.
Using this obstruction database, DY Consultant planners performed an obstruction analysis analyzing several airspace surfaces. DY Consultants prepared a detailed narrative report along with a plan and profile set of professional drawings highlighting penetration to each surface and its associated mitigation plan.
Airspace surfaces being studied include Part 77 Surfaces, Threshold Siting Surfaces (approach and departure), Light Signal Clearance Surfaces and so forth.