DY Consultants is a pioneer in data-driven approaches to airport planning. We consolidate, process and harness information from a variety of databases to provide maximum intelligence to airport operators and tenants. DY planners mine data to understand current airport operations using data visualization tools and techniques, assess the impacts of proposed procedure modifications through modeling and statistical analyses, and undertake post-implementation performance analyses to compare projected values with actual documented results. Using data mining and analytics, it is possible to evaluate project performance, uncover existing inefficiencies and characterize aircraft operating patterns.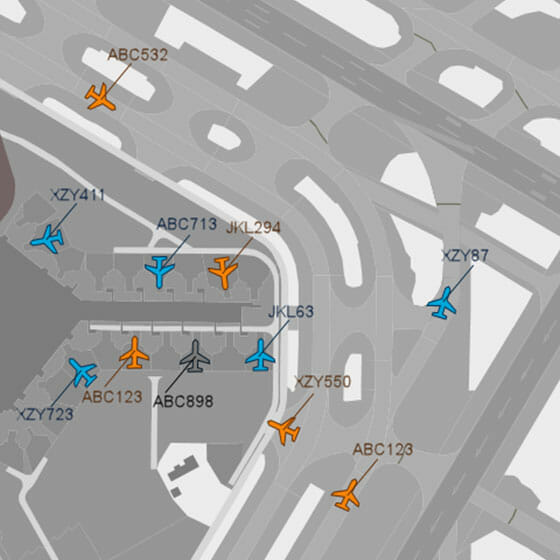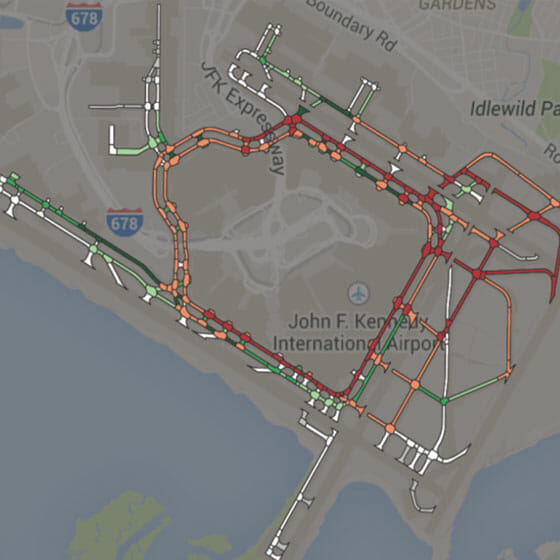 John F. Kennedy International Airport
DY Lab applications were used at John F. Kennedy International Airport in an extensive series of analyses aimed at reducing congestion, optimizing runway exit selection and enhancing runway crossing performance. The DY Lab also obtained performance metrics regarding aircraft taxiing for route, average speed and bottleneck locations. Additional performance metrics included the characterization of departure traffic according to queue length, sequencing and staging. The DY Lab analyzed departure performance using expected vs. actual departure separation times to calculate delays.