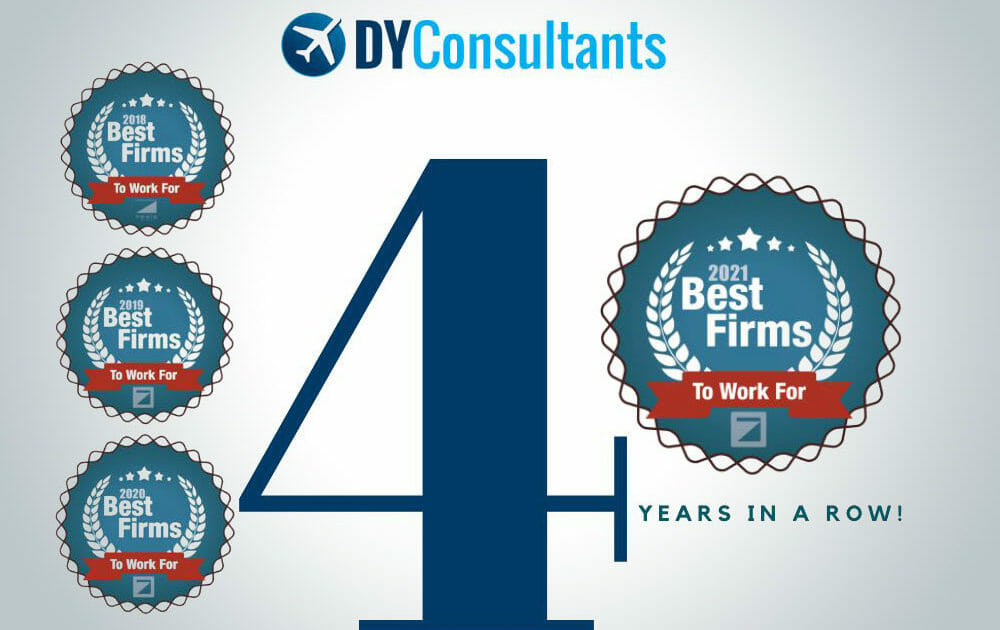 DY Consultants has once again placed on the Zweig Group AEC Awards Lists! For the fourth time in a row, DY has received the honor to be named one of the Best Firms to Work For. This award honors the best architecture, engineering, and construction (AEC) firms to work for in North America. Each candidate is comprehensively evaluated on firm culture, workplace practices, employee benefits, employee retention rates, professional development, and more – from both a management and a staff perspective.
To be able win this award four years in a row since our first participation in 2018 truly demonstrates our company's successful achievement in striving for a diverse group of team members, each who bring a unique set of skills, experiences, and perspectives that combine in ways that strengthen the bonds we share and improve the work we do.
DY has also DY also placed on the Hot Firms List, a category that recognizes the 100 fastest growing AEC firms in the US. We thank all our employees and clients for your trust and commitment. We will continue to uphold the culture that makes DY the firm people want to work for!
Read more:
https://www.zweiggroup.com/2021/05/21/2021-best-firms-to-work-for-list-announced
https://www.zweiggroup.com/2021-best-firms-to-work-for-winners