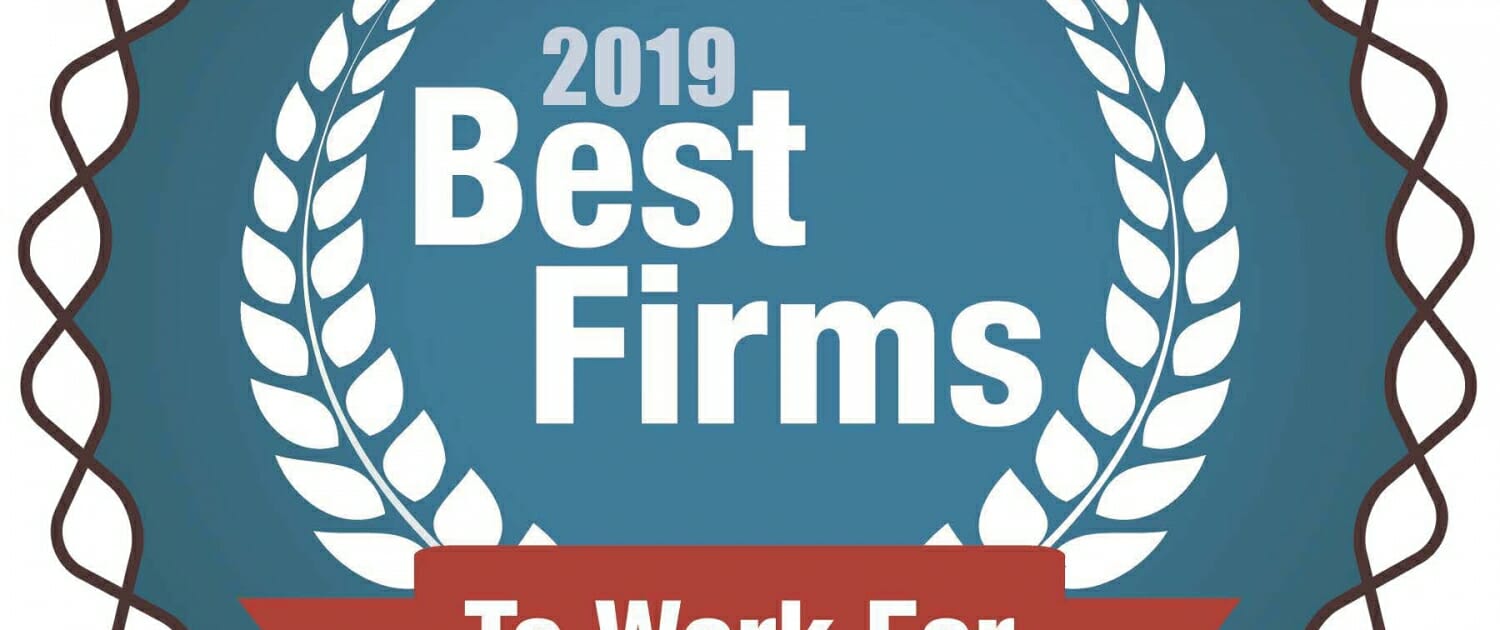 We are excited to announce that DY Consultants was named a 2019 Best Firm to Work For by the prestigious Zweig Group! This is the company's second consecutive year on the Best Firms to Work For list, which honors outstanding workplaces at A/E/C firms in the US and Canada. The winners are chosen based on workplace practices, employee benefits, employee retention rates, and much more.
"Being named as a national Best Firm To Work For is a powerful statement," said Zweig Group CEO Chad Clinehens. "With recruiting and retention being the number one challenge for A/E/C firms, this award provides a great platform to promote culture and employee experience, offering these firms a strong competitive advantage."
We greatly appreciate the employees who participated in an anonymous survey rating of our company. We value our staff and will continue to create a culture of trust, stimulate growth, open communication and autonomy.
Click here to see the full list of 2019 Best Firms to Work For here.