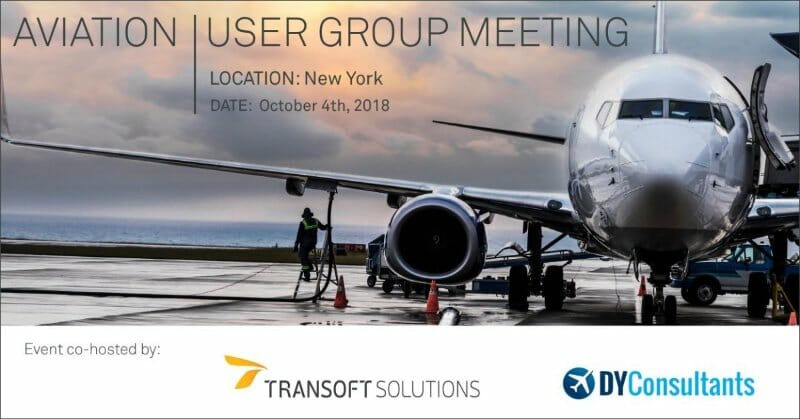 NEW YORK (October 4th, 2018) – DY Consultants hosted a day of demonstrations and tutorials provided by Transoft Solutions at our NYC office. DY is an active user of Transoft software and we're excited to have collaborated with Transoft in having an event to inform our aviation planning and engineering colleagues on the technology that is available to us. The forum was split into two sessions: Air Side Design and Airport/Airspace Simulation. Among the topics discussed were: Skysafe- Obstacle Clearance Compliance; AviPLAN- Tips and Tricks; Case- Airside Design Project; ArcPORT- Terminal Focused Tips and Tricks; AirTOP-Airspace and Airport Modeling.
During the session, Lyor Dahan, DY's Director of Planning and Razmik Khachatryan, Airside Planner, provided an insight on how DY utilizes different features of AviPLAN to validate airside challenges perceived by airport operators and in turn design robust improvements or mitigations plans to accelerate the planning and design process. Several case studies were described and lessons learned for each situation were discussed. For more information on Lyor's presentation, please e-mail LDahan@DYConsultants.com.
We are thankful for all attendees that participated, including representatives from the Port Authority of New York & New Jersey, DY's clients and our peers within the aviation industry, for making this event a success. We appreciate this opportunity to partner with Transoft Solutions in sharing our knowledge and we look forward to continuing to do so in the future.
Click here to download the presentation.