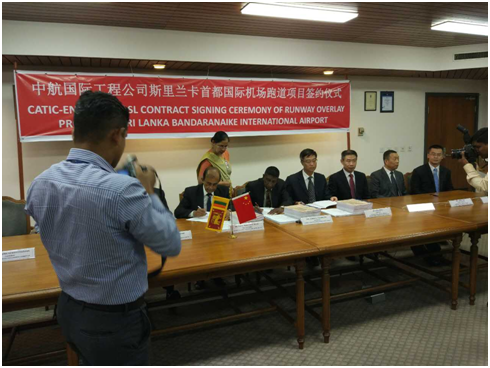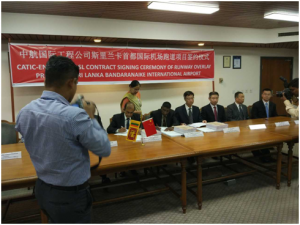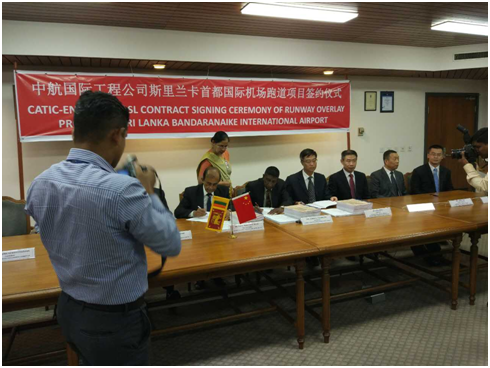 NEW YORK (02/01/2017) — DY Consultants is happy to announce that they have been designated as the designers for a major Design-Build Project at the Bandaranaike International Airport in Sri Lanka.  DY has joined forces with CATIC, a major developer of Airports from Beijing, China. This project includes the design and construction of the rehabilitation and reconstruction of Runway 4-22 (3,350 meters in length), Four (4) New Rapid Exit Taxiways (RETs), two (2) New Bypass Taxiways, the Rehabilitation of the Entire Taxiway System, the Entire AGL System and the Approach Lighting System for both runway ends.  The design is being done with the intent of accommodating Code F aircraft (including the A380), using both ICAO and FAA standards.
The project also requires the DY planning team to analyze the runway's operations and to locate RETs such that airport's operational efficiencies will be increased by reducing Runway Occupancy Times (ROTs), with a goal to accommodate 45 operations per hour, while minimizing "choke points" to the existing and future taxi routes from the terminal area. This is being done through sophisticated modeling and simulation procedures, using the latest software available within the industry.
This project will be completed within a highly aggressive planning and design schedule to avoid construction during the rainy season. DY is well prepared and ready to take on this challenge while providing the highest level of service to the airport client, Airport and Aviation Services Limited (AASL) of Sri Lanka.