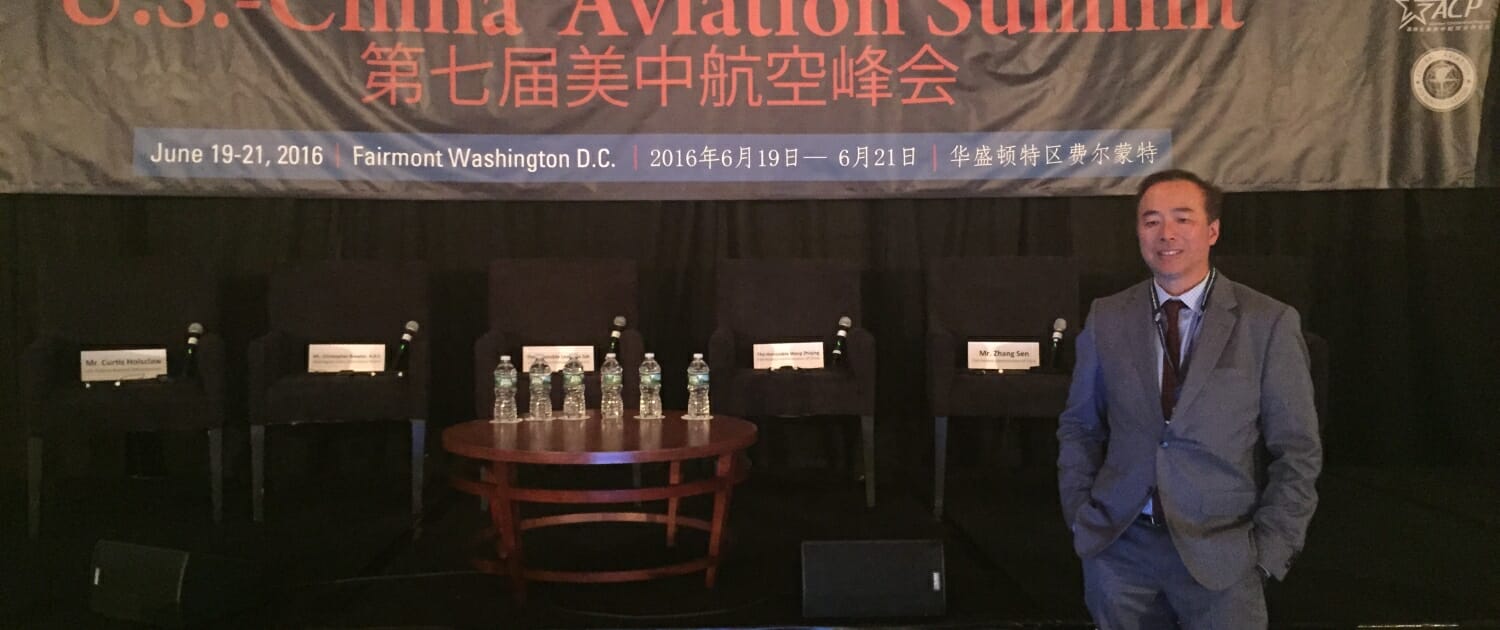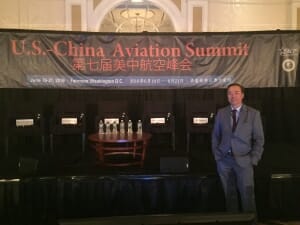 DY recently attended the 7th U.S. – China Aviation Summit, hosted by The U.S. Trade and Development Agency (USTDA), in Washington, D.C. The Summit was devoted to engaging China's senior aviation leaders in substantive discussions on aviation policies, commercial opportunities for U.S. businesses, U.S. trade opportunities, U.S. technologies and best practices in China's growing aviation sector.  The Summit covered a number of pressing topics such as new air traffic management technologies and procedures, air traffic control capacity and efficiencies, aircraft environmental issues, safety certifications, airport sustainability and general aviation development, among many other vital issues to China's expanding aviation infrastructure.
During the open discussions between the Chinese Delegation and US Representatives, Mr. Dennis Yap of DY Consultants expressed his interest in hearing that some of the issues that affect Chinese Airports are exactly the same issues that U.S. airport face.  The one issue that was particularly astonishing was the airport's difficulty in acquiring lands for the purpose of expanding airports in China.  The Chinese willingness to conduct an open and transparent public outreach process with regard to development is highly commendable.
DY Consultants fully understands the magnitude and importance of China's growing aviation market and have opened the lines of communication with Chinese delegates regarding new technologies, including Radiant Deicing. During the meetings, Mr. Yap had an opportunity to speak to Mr. Li Qiang, Chief Engineer of Beijing's New Airport Construction about Aircraft Radiant Deicing Technologies that DY had engineered at JFK International Airport.  Mr. Li reiterated the importance of environmental protection as part of their airport development program.
China is forecasted to become the world's largest aviation market by 2033 and is expected to invest $11.7 billion in the development of numerous civil aviation projects. DY certainly has an interest in participating in this exciting period in Chinese development and has found the conference to be very beneficial in gaining insight while exchanging ideas with the Chinese Delegation. We look forward to furthering these discussions.