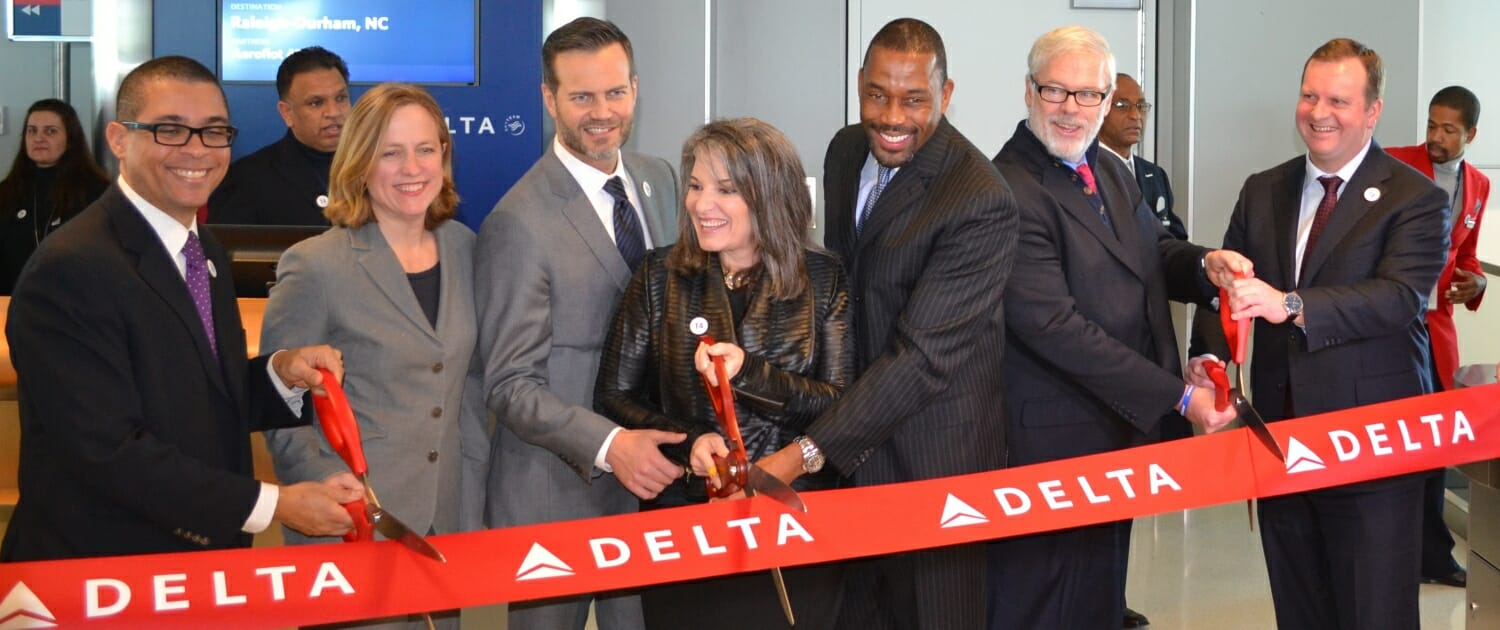 DY Consultants congratulates Delta Airlines for unveiling the newest expansion to Terminal 4 at John F. Kennedy International Airport. DY senior representatives attended the ribbon-cutting ceremony at the Terminal 4 expansion.
According to Delta Airlines, this $175 million project adds 11 new gates and 75,000 square feet to Terminal 4's Concourse B and continues Delta's $1.2 billion investment to enhance and expand the terminal.
The latest expansion at JFK will enable Delta to relocate approximately 80% of its domestic "Delta Connection" flights from Terminals 2 through 4 in order to provide "a better experience" stated Gail Grimmett, a Delta senior vice president, at the ribbon cutting celebration.
DY Consultants played an active role in the second phase of this large-scale redevelopment project. The responsibilities of the DY Team encompassed civil engineering design for the airside expansion of Terminal 4 Concourse A and B. The engineering services included the following for the apron and taxilane area near the terminal: pavement demolition, pavement design, grading and drainage design, utility demolition, utility connections to the terminal building, electric lighting for a new taxilane.